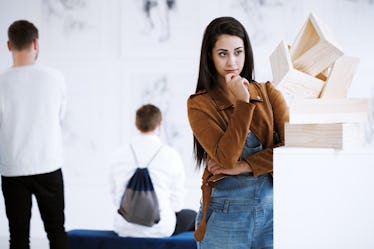 7 Unique Museums You Can Visit & Still Appreciate, Even If You Don't Love Art
Fotolia
Museums tend to get a bad reputation. They come across as stuffy, boring, and reserved only for those getting a degree in art history. Sure, a bunch of paintings on a wall might not be that exciting if you don't know what you're looking at. But in our modern world, people have gotten a lot more creative with their appreciation, so it's not time to shun museums from your bucket list quite yet. There are all kinds of unique museums to visit, and you don't need to love art to appreciate what's inside.
As a self-proclaimed art nerd, I love spending hours in a classic art museum. When I studied in Italy, my art teacher would take us to the local spots to sketch the figures featured in different paintings and sculptures. Botticelli, Van Gogh, Monet, and Picasso — I fell in love with it all. Seeing the impressionist works I'd study in textbooks, in real life, was unreal.
I know that for most people, museums that feature artwork from centuries ago aren't necessarily all that captivating — and that's OK. It's not for everybody. Chemistry is probably equally as horrifying of an experience to me as museums are for most.
But not all museums have to have that bad reputation (right, Taylor?). If in first grade, they told us we were going to a museum filled with candy or video games, imagine what we'd think about museums nowadays. So, before you book your next adventure, add one of these seven not-so-stuffy museums to your bucket list.