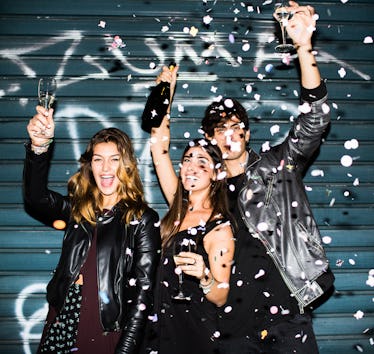 How To Celebrate Your Birthday In 2018, Based On Your Zodiac Sign
Some of us are still removing confetti from our pockets and thanking that supermoon that was basically the cherry on top of welcoming a new year. 2018 has made its debut, and that means we're already starting to plan our birthday bashes. Since we all deserve our time to shine this year, you're probably curious about how to celebrate your birthday in 2018, based on your specific zodiac sign.
As much as I am a firm believer in individuality and self-expression, the qualities of the zodiac have proven to be accurate most of the time. It's so interesting to think that because of the day you were born, you sort of fall into this bracket of characteristics and personality traits. Needless to say, we're sort of creatures of habit, but one thing is for sure, we all have our own variation of fun.
On your birthday, you really just want to feel like for one day, your needs and wants are a top priority. Everyone deserves to have their special day, and there are so many incredible reasons to celebrate and let loose on your birthday in 2018. The opportunities are endless when it comes to celebrating, but the activities sort of vary depending on your sign.