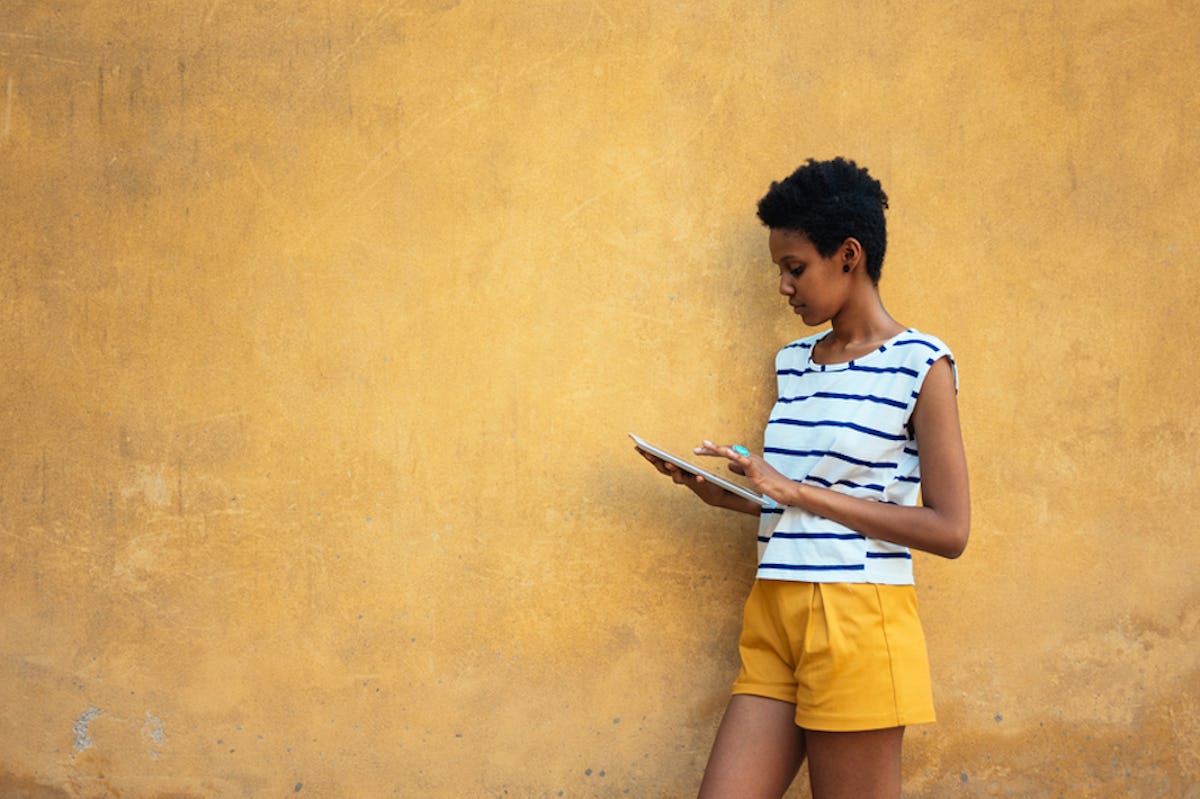 The Inspirational Quote To Use For Your Instagram Bio, Based On Your Zodiac Sign
Good Vibrations Images/Stocksy
We could all use a little inspiration — especially when the winter blues come around, it's easy to feel not-so-artsy. Our social media feeds start to look a little dull, sporting so many neutrals instead of those bright pops of blues and greens that come with summertime. So, we have to spruce it up a bit where we can. I've always been slightly obsessed with quotes from the days of instant messaging when you had to come up with an icon and something to say while you were away. The inspirational quote for your Instagram bio is sort of like that, but instead curated by the stars, and not a very awkward middle school version of myself. You and your followers need a little inspo, and you can find some in these words of wisdom.
Social media is a platform, so whatever you post sends a message to the world. Your profile should totally show off your individual personality, but also give a glimpse into the people, places, and things you care about in some way. *Enter quotes.*
Some of my favorite quotes come from books, movies, and television shows. While others are straight out of history, or feminist speeches. Each one either sends me straight into my feels, or has me saying "same" from the other side of the screen.
When it comes to the inspiration for your Instagram, the words are written in the stars. Based on your zodiac sign, this is the quote you should consider for your Instagram bio.