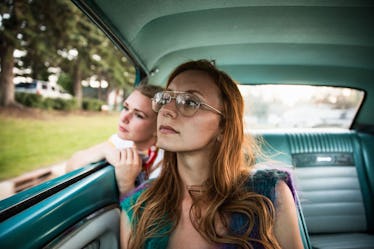 The Friend Who's Old-Fashioned Wants You To Know These 7 Things About Her
A girl in your friend crew is a bit old-fashioned. She's quite possibly the next Molly Ringwald, and puts that faded filter on all of her Instagram photos. She isn't a huge fan of technology; she'd rather take road trips and see the world in her spare time. All in all, she has such a unique personality, and you want to understand her world just a little bit better. Right now, you're assuming it's all about vintage clothes and quaint coffee shops. But, there are some key things you should know about the girl who is old-fashioned, because that's not quite the case.
Yes, she is the one you want to take along when you go thrift shopping. But, there's a lot more to this girl than being able to find a one-of-a-kind Balenciaga jacket from the '70s at a discounted price. She may have grown up with Audrey Hepburn as her role model, and isn't the only person on this planet who was probably born in the wrong decade. You'll never find her following a crowd, and she's memorized lines from all of her favorite black and white films. Truth be told, she may have a bit of an artsy side, too.
What you don't know about her, though, is that beyond the surface, she's a quirky individual you really need to get to know. Some would probably call her a "flower child," and it shows in her carefree spirit and old-fashioned soul. Here are seven things you should know about her, especially if you want to be her friend.