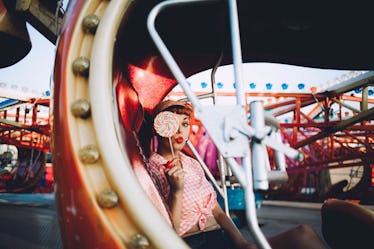 If You Answer "Yes" To These Questions, You Were Born In The Wrong Decade
Girl, this decade is just not for you. Every day you find a reason why you'd fit in better with the crowd of the '80s, and listen to your classic rock hits. Nobody seems to understand that the days of poodle skirts and diners, or bright-colored leggings and workout classes were so much better, in your personal opinion. They put on their mainstream music and joke about dropping a mixtape. If you were born in the wrong decade, you'll totally answer "yes" to a few questions, and are probably wondering if time travel is real yet.
You'd love to jet-set to a different decade and see what the world was really like when Audrey Hepburn starred in the latest films. It's been a dream of yours to go to a music festival like Woodstock, or find a band as legendary as The Rolling Stones. But, so far, nothing has quite compared, and you're pretty disappointed. Some things are just meant for our dreams, huh?
Your friends know, though, that you'll always fall head over heels for a vintage Coach backpack, and will take a Polaroid camera with you wherever you go. They've gotten use to your old-fashioned sense of humor, and try their best to keep up when you go thrift shopping. When you're asked these seven questions, you say "yes" without hesitation. Truth is, you should've been born in a different decade, so the struggle can be real.