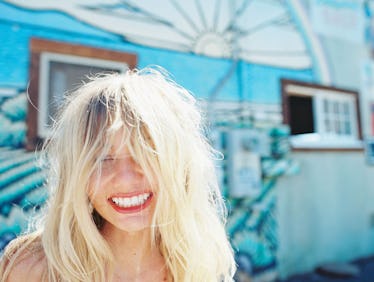 The Chill Girl In The Group Wants You To Know These 7 Things About Her
Let's all chill out a bit, OK? Being 20-something can surely come with a lot of unexpected curveballs, and it's hard not to get wrapped up in what seems to be the best thing. But, lucky for you, there's someone in your friend group who is a constant reminder to stay grounded. The chill girl is the one who doesn't take life too seriously, and that's how it always should be, right? There are some things she wants you to know, though, because it's not all about having an IDGAF attitude.
This girl is a spontaneous soul. She has perfected her lighthearted sense of humor, and maybe even throws in a bit of sarcasm from time and time again. You'll find her living her best life on any given day, because she never settles for anything less than what she wants. Oh boy, could we all take some lessons from her on how to go about our own lives.
Seriously, you have to keep this girl around. You likely became friends by bonding over a television show or favorite food, and she puts your problems in perspective. These seven things are totally true about the chill girl, in case you didn't already know.