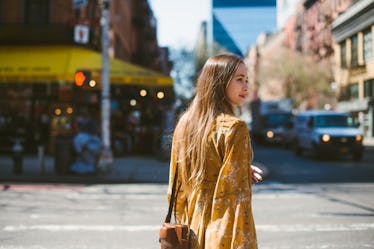 The Girl Who Wears Her Heart On Her Sleeve Wants You To Know These 7 Things
Some of us love to run away from expressing our emotions, but telling people you love how you truly feel is an important part of life. It's easy to assume they just know what's going on in your heart, but unless you wear those feelings on your sleeve, it can be difficult to tell. You can take some cues from the girl who wears her heart on her sleeve. She's the one in your crew who is known to be so caring and maybe a bit blunt with how she always feels. There's so much beyond the surface, though, and she really wants you to know a few things.
She loves a good love story, and you can always catch her falling head-over-heels for the littlest things in life, like sunny days and surprises. Honestly, being 20-something is much sweeter when you can put your heart into every situation. You can count on this girl to somehow know exactly what to say most of the time. Thank goodness, because you weren't sure if you had all the words.
What you should know about her, though, is that like a good book, you can't judge her by what you see on the cover. When did we start making assumptions about people, even the ones we hold close? This girl wants you to listen up, and realize that these seven things about her are totally true.