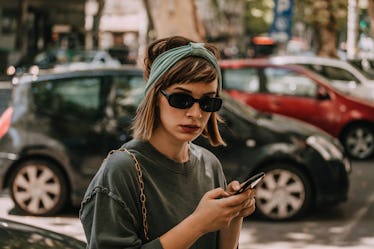 The Girl Who Is Blunt Wants You To Know These 7 Things About Her
Let's be honest: In your friend crew, there's at least one bestie who's effortlessly blunt. She's so honest that sometimes you need your space, but you appreciate her for being the way she is just the same. She's usually the girl who nobody likes to mess with, because they probably assume she's always in a "mood." Truth is, though, she's more misunderstood than most, and can be the brightest light in your life. She has the real world figured out in her own way, but the girl who's blunt also wants you to know a few things that she wouldn't ever tell you herself.
Sugarcoating life just isn't her style. She could spend hours coming up with an elaborate story that'll make you feel like everything is going to be OK, but she'd rather tell you how it really is so you don't get hurt down the road. Of course, she'll always be there for you to remind you of the sweeter things in life, like wine nights and self-care Sundays with your soul sisters. But, she also is here to help you handle all of life's curveballs as they come.
We all really need this kind of sidekick, especially when you're a 20-something. It can be hard to navigate just based on our inner compass alone, and this girl's gut is always going to steer you toward good vibes. She's thoughtful, and incredibly cool — but aside from all of that, the girl who's always blunt wants you to know these seven things about her.