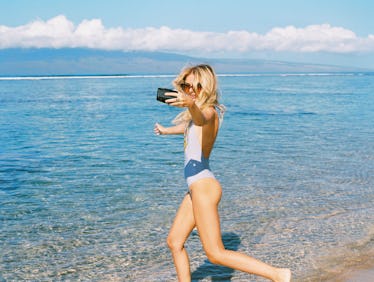 The 10 Best Travel Apps Every True Traveler Needs To Download For Her Next Trip
Your wanderlust finally got the best of you. You've spent hours daydreaming about the Mediterranean Sea, and the bright lights of Tokyo. As much as you tried to ignore your passport, you just couldn't do it any longer. So, you booked a few plane tickets, and now you're spending a semester abroad or backpacking throughout Europe. To your friends, you're a true traveler. You take trips on the reg, and know exactly how to pack a suitcase. But, every true traveler needs the best travel apps on their phone. Before you reach your next destination, make sure you hit download.
Every trip is an adventure, but sometimes it takes a little planning to get to where you want to go. You'll spend some time looking up cheap flights, and will use Instagram and Pinterest to find those picture-perfect spots. Once you hop on the plane, you won't want to worry about the details, and where you're going to sleep. Thank goodness, there's an app for just about anything you could need while you're getting ready to hit the road, or even on-the-go.
Throughout my travels, I've discovered the beauty of loading your boarding pass into Apple Wallet and keeping track of my favorite restaurants and memories in the Notes app. When I was in the Pacific Northwest for four days, I constantly ordered food on Postmates, and I'll even use my phone for going into the city. Sleep on the plane, not on these 10 apps, especially if you're a true traveler.