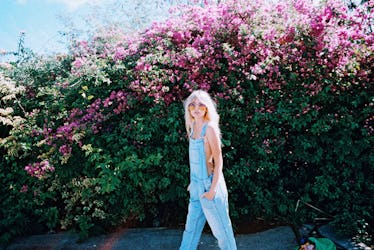 12 Of The Only Things You Should Ever Chase In Your Life, Because They Truly Matter
Take a deep breath, lace up a pair of sneakers, and then, let's go. Truth is, you might be wasting a lot of your time and energy on the wrong things. You spend your mornings trying to capture the perfect picture for social media, and your afternoons racing to your next meeting. By now, you must be exhausted, and are looking to change something in your life ASAP. First thing's first: Let's reconsider your priorities. The only things you should chase in your life are pizza and pups, right? Well, yes — but there are a few other things that are worth your while, too.
Personally, I'm not a huge fan of running. I love putting together workout playlists, and even hitting the gym. But, you'll rarely catch me sprinting for the fun of it, or seeking out a recreational soccer team to join. I'm the most athletic one in the bunch when it comes to chasing my passions or the next plane, though. That's a different kind of fitness, with sometimes a more challenging path to the finish line.
I've found that it's easy to get caught up in nonsense and distracted by the drama of life. You'll fall down while going after someone else's goals, or give everything to a love story that just wasn't meant to be. Please don't waste your time and energy on what never deserved it in the first place. Put your focus on what really matters, and start chasing these 12 things in your life.