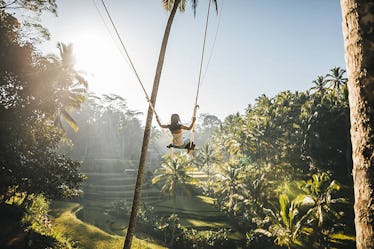 Traveling Like A Blogger Is In The Cards For You This Summer & Here's How
The wanderlust is too real, and you're ready to hop on a plane any second. Sure, there might not be quite enough in your budget for a ticket to the Maldives. But, you're willing to make it work if it means finally getting out into the world with your camera by your side. You dream about constantly going from one destination to the next, and filming vlogs along the way. Traveling like a blogger is in the cards for you this summer, assuming you add a few places to your bucket list to get the full experience.
When you're at work and staring at a laptop screen all day, you tend to pull up YouTube and watch endless travel guides. You've planned out some trips in your head, and know exactly where to get the best açaí bowls in Hawaii or go hiking along the Italian coastline. You keep saying that "one day" you'll finally go and see all of these places from social media for real. What are you honestly waiting for, though?
If you want to be a blogger, or at least travel like one, it's time to turn all of those daydreams into a reality. You'll want to pack up your suitcase and get your passport ready to be stamped, because from here on out it's all about adventure. These seven places will be must-sees for you this summer, and the best additions to your blogger-style bucket list.