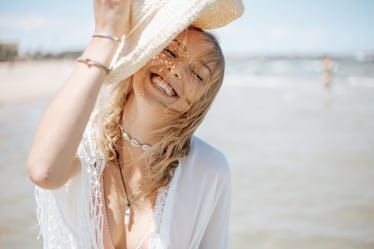 People Who Love The Beach Never Worry About These Things
With summer coming so soon, many of us are ready to put some beach days in the books. The ocean just seems to leave us feeling refreshed on those long, hot days. Some of us love packing up a cooler with fresh fruit and snacks, and road tripping to the coastline whenever we can. The people who love the beach, in particular, find so much happiness in the sea and never really worry about a few things in life.
The only worry that's really on their minds is winter. The season that's full of snow seriously disrupts their lifestyle, and they're constantly taking trips to where the weather is always warm. These are the people who know about all of the sweet deals to the Caribbean, and have the most tropical pictures on their social media outlets. Seriously, their passports and suitcases are already jam-packed with flip flops, sundresses, and bathing suits with the brightest floral designs. When they studied abroad, they spent their weekends relaxing on the beautiful beaches of Europe and checking out all of the cool coves. Life is always better on the sand, and lucky for these people, there are four worries they will always leave with the waves.