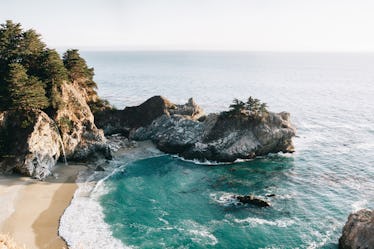 The Dreamiest Places To Stop On Your Pacific Coast Highway Road Trip This Summer
The West Coast is calling your name this summer, and I really hope you answer. The sunniest season of the year always means endless adventures, but you might be feeling stuck in your usual scenery. You want to explore cliffside towns and cure your wanderlust with dreamy waterfalls that flow into the beach. It sounds like you need to head on a California road trip with the crew, and these are some of the best places to stop along the Pacific Coast Highway.
You've always wondered what it would be like to pack up a camper van and cruise down the California coastline with your best friends. You'd all squeeze onto a couple of blankets in the back when you needed to take a snooze, and you'd make a thousand memories seeing some of the coolest sights this country has to offer.
All of those episodes of The Hills have made Los Angeles a must on your bucket list, but there's so much beauty along the Pacific Coast Highway that's waiting to be explored. Surround yourself with palm trees and surfers, and spend your nights underneath the stars. Sounds sweet, huh? These seven stops just scratch the surface, but are ones you won't want to sleep on when you're planning your road trip.