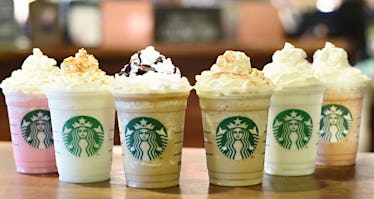 You Can Get Half Off Starbucks Frappuccinos For This Happy Hour, So Hurry There
The most glorious time of the week is almost here. That's right, I'm talking about Starbucks' Happy Hour. On Thursday, July 19, the coffee chain will be serving up 50 percent discounts on their famous Frappuccino blended beverages. The afternoon promotion is the perfect way to provide yourself with a little extra motivation to carry you through a mid-day slump at the office. Starbucks' July 19 Happy Hour offers half off Frappuccinos, so order up.
Let's take a minute to talk about how hot it is out there. I know we are deep in the trenches of summer, but this one seems hotter than your average. I can't even step outside without breaking a sweat. What's the remedy to this problem? Several things, of course, and one of them is an ice-cold Frappuccino from Starbucks. On Thursday, July 19, Starbucks will be discounting their famous frozen blended Frappuccinos, size grande or larger, by 50 percent. If you've ever ordered a Frappe before, you know that it's not the cheapest item on the Starbucks menu. While it's well worth paying full-price, it's an even better buy when it's half off. At least for one day, you will be able to beat the heat (and get more bang for your buck) thanks to this latest offering from Starbucks' Happy Hour promotion.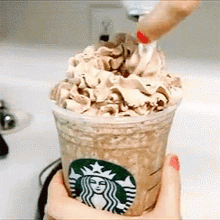 If you're new here (hi!), and aren't sure what the Starbucks Happy Hour is all about, let me fill you in. First, you need to be invited to this deal. It's not as exclusive as it sounds (promise), but you do need to be a Starbucks Rewards Member or sign up for Starbucks' Happy Hour emails to receive your personalized invite. Depending on which route you go, you'll either need a gift card, star code, or valid email address to be privy to the Happy Hour deals.
Once you're all set up, make sure to download the Starbucks app to your iOS or Android device. Use your credentials to log in to your account and turn on notifications. Starbucks tends to send out reminders in the days and hours leading up to the Happy Hour event, so you never miss a deal.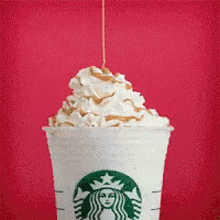 Happy Hour is a great way to sample new Starbucks drinks for a reduced cost, or save big on the beverages you know and love. Happy Hour isn't just for Frappuccinos, either. In the past, Starbucks offered half off all espresso drinks, as well as buy-one-get-one iced drinks as part of their Happy Hour deals. The event typically happens once a week, and usually on a Thursday or Friday. The Seattle-based coffee chain has been known to skip a week here and there, but for the most part, you can expect consistent caffeine deals in your inbox each week.
So, what should you order for the July 19 deal? Starbucks added a few new icy blended beverages to the menu over the last several months including the Serious Strawberry Frappuccino. This berry-flavored beverage is a "new take on the Strawberries and Crème Frappuccino," according to Starbucks. If fruity flavors aren't your thing, you may want to give the Ultra Caramel Frappuccino or the Triple Mocha Frappuccino a try instead. These three Frappuccinos are here to stay, so you can spread them out over several different upcoming Happy Hour events, starting on Thursday, July 19.
Starbucks' Happy Hour kicks off at 3 p.m. local time and is valid for the remainder of the day. Cheers!