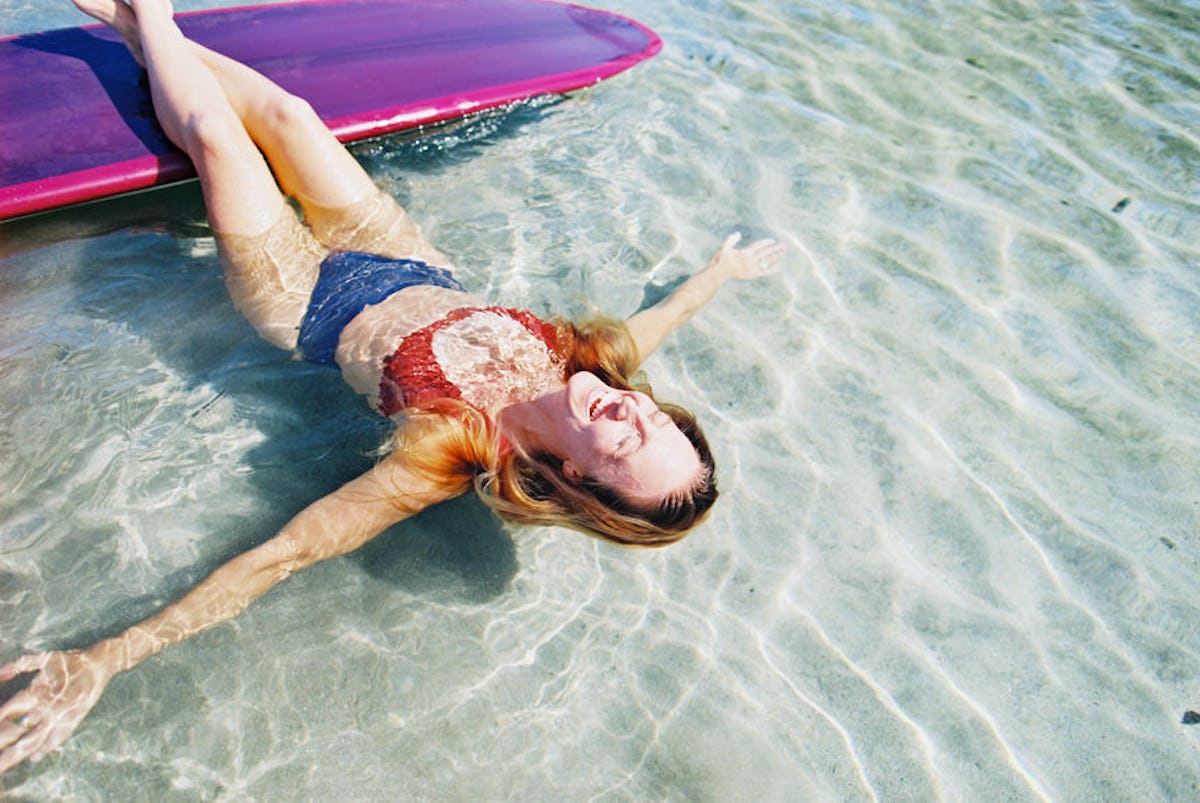 These 3 Zodiac Signs Will Have The Best Week & Inspiration Is Headed Their Way
If you've been yearning for a blast of excitement and drama, look no further than the astrological itinerary scheduled for this week. With a partial solar eclipse accentuating the effects of a new moon in empathetic and intuitive Cancer, you're about to undergo the purest form of internal revitalization imaginable. A partial solar eclipse always signifies a brand new beginning that's sparkling with possibility. It dawns in your world like a breath of fresh air, allowing you to be lifted up from the barriers holding you back so that you understand just how much you're capable of. While every single one of us can use this energy for positive transformation, as of July 9, 2018, this will be the best week for these zodiac signs: Cancer, Sagittarius, and Pisces. If you were not born with your sun in any of these signs, you'll still get to revel in the joy if any happen to be your rising sign.
As Jupiter retrograde finally comes to an end just in time for a partial solar eclipse, you know you're about to embark on a journey with the utmost confidence in who you are. And don't worry about not being able to follow through with your plans. When Venus enters hard-working and organized Virgo this week, you'll infuse romance with productivity, allowing you to go above and beyond.
Cancer: You're Becoming A Better Version Of Yourself
When this partial solar eclipse glows in your first house of the self, you're undergoing a transformation that blooms from inside out. If you feel a shift in the workings of your mind, heart, soul, and body, fear not. You're on the brink of exquisite and meaningful change, taking your identity to a place of strength, authenticity, and truth. Since the sun is also in your first house, you're in the midst of your solar return and an extremely pivotal birthday of yours. As you look back on the person you've been, you're also looking forward to the person you're becoming. The transformation is exactly what you've been searching for. You can become whoever you want to become.
Sagittarius: Everything In Your World Is Coming Together Beautifully
Jupiter, your ruling planet, has been taking you on a complicated and stagnant ride through a retrograde for the past few months. Luckily, that retrograde officially comes to an end this week, and it will feel like a weight has been lifted off your chest. Since this planet is currently in your 12th house of spirituality, the backward tailspin has been causing you to rethink your world from a very internal perspective. Perhaps you've been solitary and disinterested in the outside world. However, now that Jupiter is rolling direct once again, you'll be able to feel your soul aligned with your surroundings rather than at odds with it. Feeling calm and self-assured, you will begin this next phase of your life with ease.
Pisces: Inspiration Will Find You, No Matter Where You Are
When your fifth house of fun and pleasure is lit up by the partial solar eclipse, you'll be transforming your world into a place full of whimsy, beauty, and creativity. If you've been spending the past few months searching for an idea or an injection of inspiration, you won't have to wait any longer. The universe is gearing up to send you a beautiful message and it's up to you to manifest it. With your creative juices flowing, you have the power to embark on a new journey toward realizing a dream of yours. Perhaps you've always wanted to write a novel. Now is the time to begin jotting down the first few sentences. Maybe you've always wanted to start a business. Now is the time to sign up for a few seminars to learn about the basics from experts. When that lightbulb flicks on in your head, don't ignore it.