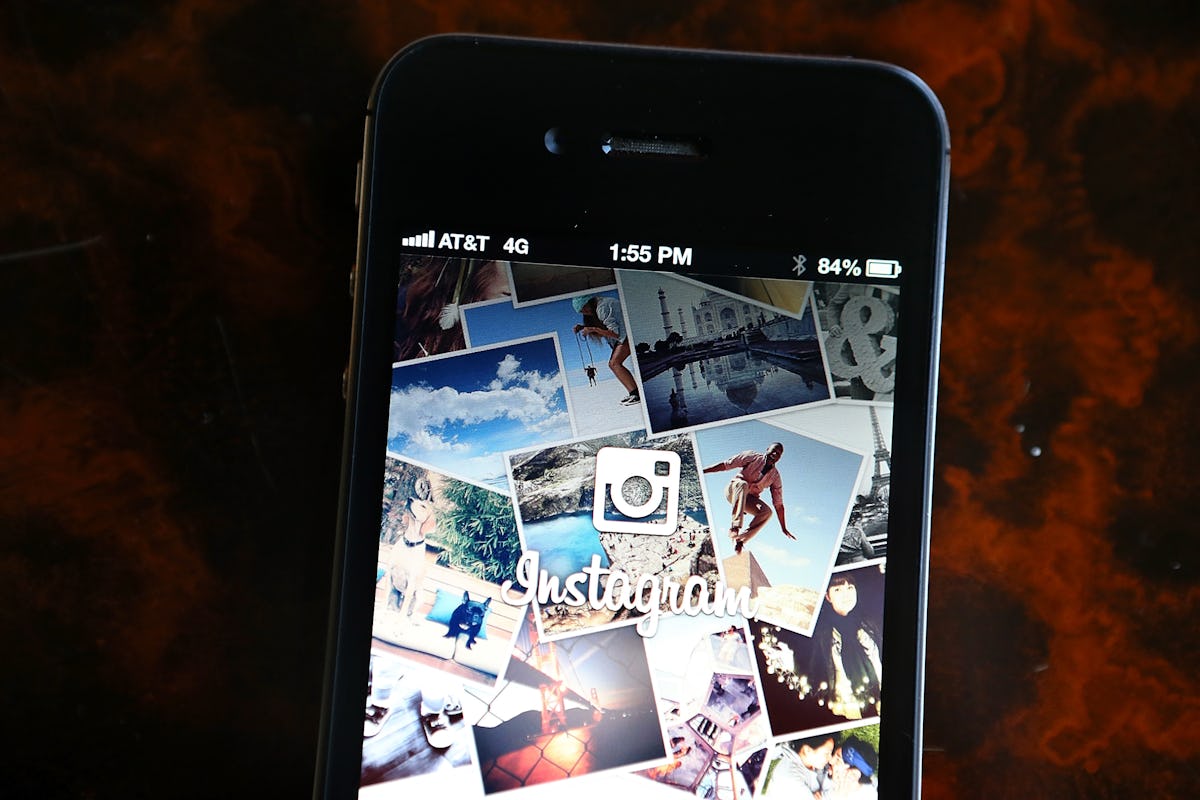 Instagram's New Feature Will Make Stalking Your Ex So Much Easier
Justin Sullivan/Getty Images News/Getty Images
Lately, it seems like Instagram is already embracing the #NewYearNewMe attitude that we're sure to see more of in the coming weeks. First, they announced Stories Highlights, then a messaging app, then the ability to follow hashtags. As if that weren't enough, the app is already rolling out a new feature. According to The Verge, Instagram's "Recommended For You" section is being tested in some feeds.
Instagram is currently testing a new feature where users can see posts that their friends have liked, or that the algorithm thinks they might enjoy. Twitter currently has a similar feature, which shows users posts that their friends liked or from people their friends follow. TBH, I feel kind of overwhelmed with all of these new features.
Currently, if you're a lurker like me (#NoShame), you can already see what your friends are up to on Instagram — kind of. When you tap on the notifications icon, two tabs appear at the top: "You" and "Following." To see what your friends are liking and commenting on, you can click the "Following" tab. Note that this feature only shows you public posts that your friends have interacted with, or content from private users you already follow. If you don't know, now you know.
I'm curious to see how this feature will work in combination with "Recommended For You," or if Instagram will get rid of the old feature entirely. It feels slightly redundant to keep both, and "Recommended For You" seems a lot more convenient. Same amount of intel, but less effort. Don't judge me.
Although the amount of innovation we've seen from Instagram recently is impressive, not everyone is excited. Some users are frustrated with the addition of new features without listening to user feedback about older or existing ones.
The "Recommended For You" announcement comes on the heels of another new Instagram feature; following hashtags. On Tuesday, Dec. 12, Instagram announced that users are now able to follow hashtags, rather than manually searching them every time. Hooray for more convenience!
Following a hashtag is super easy. You can either search for one, or click on one that you see in a post (a recommended post, perhaps? Ah, it's all coming together now). From there, you'll be taken to a page with posts featuring the hashtag, as well as a few related hashtags. There will also be a story for the hashtag, and underneath is where you'll find the "Follow" button. Once you select "Follow," top posts from that hashtag will show up in your feed, just like your friends' photos.
You can also see the hashtags your friends follow by going to their profile and tapping "Following." Click the "Hashtags" tab to get a peek into their hobbies and interests, or to find some new content for your feed. This also means that people can see the hashtags you follow, so if you have a secret love for pimple popping content, you may not want to follow the hashtag for it. But hey, that's none of my business.
On Dec. 7, Instagram also announced that they are testing a separate app for directing messaging, fittingly called Direct. Unfortunately, the app is only available in a few countries at this time and the United States is not one of them. The app will have Snapchat-esque picture messaging and regular text messaging capabilities, as well as custom filters not currently available in the Instagram app. I don't know about y'all, but I can't wait to get my hands on it.
For those looking for ways to further curate the content on their actual Instagram page, there are now Stories Highlights. Highlights are essentially like pinned tweets for your Instagram. They stay up for as long as you'd like and you can have as many as you'd like.
To add a highlight, simply tap the "New" circle under your bio. This will take you directly to your Stories Archive, which features all of your past story content, separated into individual posts. From there, you can decide how to combine the content to create a highlight. Give it a title, and voila! You can also go back and edit them if necessary. Honestly, bless.
Instagram is certainly finishing out the year with a bang, and I can't wait to see what else they have in store for us.
Check out the entire Gen Why series and other videos on Facebook and the Bustle app across Apple TV, Roku, and Amazon Fire TV.