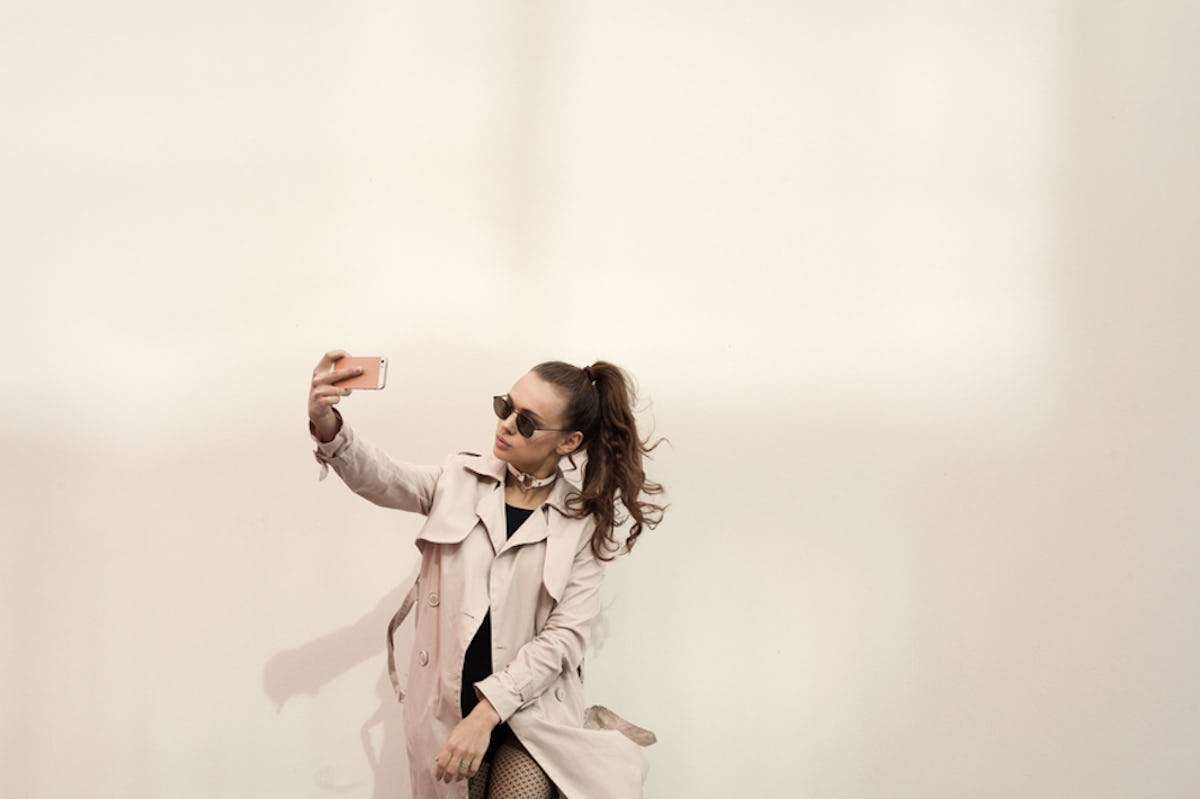 Adding Stories Highlights To Your Instagram Is Super Easy — Here's How To Do It
Times are a-changin', my dear 'Grammers, and your social media game is about to get an upgrade. Instagram is making it possible for you to relive special moments in a new a user experience you're going to love. If you're ready to embrace what's considered to be the app's biggest profile update yet, now is the time to figure out how to add Stories Highlights to your Instagram.
Let's cover the basics so you're prepared to induce envy among the followers scrolling through your shots. Stories Archive is a private space where you can revisit your favorite Stories — even if they expired many moons ago. Take a look at those selfies, #OOTD shots, and throwbacks and try to to feel a little nostalgic. (Ah, the ghosts of Instagrams past.)
Stories Archives is the first step in this new process. Next, you have the option to make the photos you love the most part of Stories Highlights. Stories Highlights, you ask? Think of them as pinned tweets, but for Instagram. Whatever is near and dear to your heart — and you believe is worthy of special recognition — will find a perfect home in Stories Highlights.
Once you've chosen footage from your Stories Archives, you'll group them together to showcase Stories Highlights — the best of the best, the cream of the crop. Your Highlights will appear in a separate tray under the usual Stories tray, and they'll undoubtedly showcase can't-miss materials . Users will have to click through to profiles in order to see these updates, but that's most likely not a terribly difficult pill to swallow.
Now that your interest is piqued — and you can't wait to showcase the Christmas decorations you put in Stories a week ago — let's get going.
Everyone needs to take in the greatness that is your Charlie Brown tree, after all. Before anything else, make sure you're using version 25 of Instagram, and if not, update.
All set? Awesome. Next, go to your profile and head to the Highlights section that appears underneath your bio. Once you click "New," you'll automatically be directed to Stories Archives (where you'll find those 75 photos of your holiday décor). Find your faves, tap "Next," pick a catchy name and a cover photo and voila! All you need to do to finish the process is tap "Done" and "Add."
So how long can you keep your tree, Christmas cookies, and festive wrapping paper in Stories Highlights? Any photo can stay up for as long as you'd like. It might not be socially acceptable to keep the photo of your wreath up until the summer, you can get a head start on Christmas in July. With Stories Highlights, it's all up to you.
Need to make a slight tweak? Not a problem. Tap and hold on an existing highlight and select "Edit Highlight." Now, you'll be able to adjust your cover photo, the shots you have in the highlight, and so on. If you're suddenly not feeling the group of pictures you've assembled, you also have the option to delete them. However, just because they're gone from your story doesn't mean they'll be removed from your Stories Archives. Phew. Good call, Instagram.
Thanks to this new way of promoting content, the memories you thought were once fleeting are making a return — and under your terms. Get ready for a trip down memory lane and happy assembling. Can't wait to check out what you've decided to "highlight."
Check out the entire Gen Why series and other videos on Facebook and the Bustle app across Apple TV, Roku, and Amazon Fire TV.