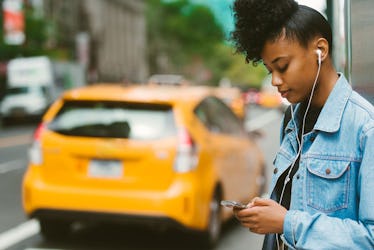 The 5 Best Texts To Send A Parent Who's Going Through A Breakup
You can't count on two hands how many times your parent helped you through a tough situation. But now, the roles have reversed — because your parent is coping with the end of a relationship, and now it's your turn to be their shoulder to lean on. It can be challenging to know exactly what to do or say when your parent is going through a breakup. But rest assured that a simple text may be able to cheer them right up.
The question, of course, is what to text them. When it's your besties who are dealing with a breakup, you know exactly what to text them to keep them afloat. You might invite them out to a party you're hitting up to distract them from the sorrow, send them a silly meme, or subtly remind them that their ex was bad in bed. But helping out a parent in these circumstance obviously requires a somewhat different approach.
Of course, there's no way to completely squash the pain your parent is feeling. Still, you might be surprised at how much a quick message can do to lift their spirits — and maybe even offer up a glimmer of hope. When you're at a loss for words, try sending one of these texts to help your parent survive a difficult split.