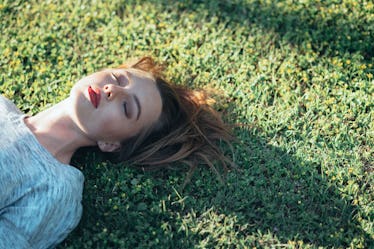 If You Think "The Grass Is Greener," Make These 7 Changes Immediately To Your Life
Girl, you love to think that the grass is greener on the other side. You've filled your mind with these thoughts, and spend most of your weekends wallowing over the life you want to live. Truth is, you aren't even giving yourself a chance, and that's problem number one. You have everything you need to change your situation and create something beautiful for yourself right before your eyes. It just starts with ditching that phrase, and all of those other negative feelings, at the front door. If you think "the grass is greener" on the other side, you need to make these changes as soon as possible.
What's on the other side that's making it so green? Is the girl who's watering the grass traveling the world, pursuing her passions, or just seemingly so content with her life? Maybe she's in this dreamy relationship, or got into a really good grad school program. Well, it's understandable why you'd want to be that happy and inspired, too. What's not so straightforward is why you're waiting to pick up the watering can.
Yes, that's right — I'm calling you out for what you're not doing, but can be. You could curl up in bed and watch the world go by, or you could take leaps into the unknown, and find everything you're looking for. Simply get curious, grateful, and get going. All it takes is making these seven changes in your life to realize the grass is green wherever you go.