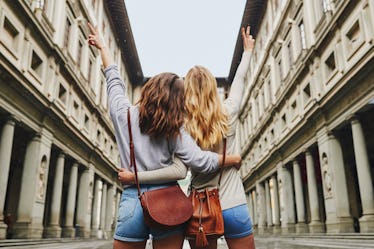 The Most Unique Things To Spend Your Next Paycheck On, If You Love To Travel
Let's talk about your travel bug. Your wanderlust is all too real, and you just can't get enough of the world. Maybe you studied abroad in college and spent endless weekends checking out the coastlines of Europe. Now that you're adulting, you can't seem to jet-set quite as often, and you're wishing you could relive the days of spring break. Being an "adult" does come with its perks, though. For one, you're not so broke anymore and can buy plane tickets without breaking the bank. If you really love to travel, how to spend your next paycheck is simple. You're passionate about checking out new places, and there are some unique things you really need to purchase.
You and your besties have probably talked about taking a trip together. Anywhere tropical is bound to be sweet, and a road trip would be a real adventure. Truth is, even a long weekend spent in a bustling city would be enough to satisfy your soul.
When you get your paycheck, it's so easy to blow it on food or those cute shoes you've had your eye on. But, if you love to travel, you should seriously consider spending that money on one of these seven unique things — because you're so passionate about your passport.