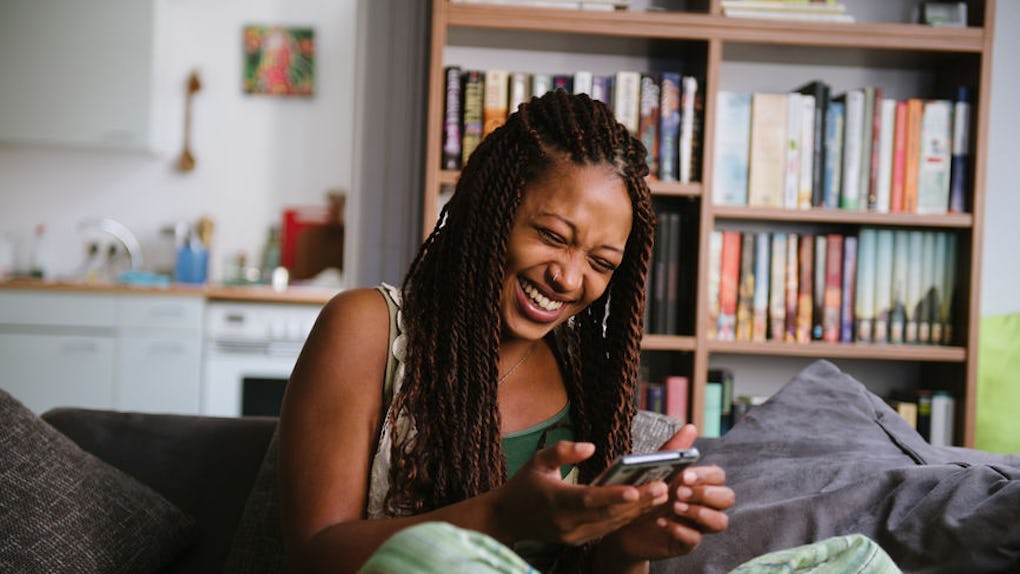 Stocksy/Urs Siedentop & Co
How Often Should You Talk To Your Partner Throughout The Day? 12 Women Reveal Their Habits
When my partner and I first started dating, we spoke to each other all day, every day. Sometimes he would even make me elaborate images using emojis when the conversation started to taper off. Basically, we'd text throughout the workday, then we'd leave work and talk on the phone. But as our relationship progresses, I've been finding that nonstop communication has also come to a halt. This leaves me wondering: How often should you talk to your partner every day?
I mean, communication is the foundation of pretty much any strong relationship, but how much communicating needs to be done? Well, according to Dr. Gary Brown, a prominent couples' therapist in Los Angeles, here's really no hard and fast rule. "Every couple is unique and so there really is no hard and fast rule about how often you should talk with your partner throughout the day," he says. That being said, New York City-based relationship expert Susan Winter recommends couples maintain a baseline of keeping in touch on a daily basis, or — at the very least — every other day, especially if they're long distance. "Without ongoing contact, your relationship will wither," she warns.
That being said, different communication styles work for different couples. In a Reddit AskWomen thread, 12 women shared how often they keep in touch with their partners. Read on to learn their habits, so you don't need to stress.
This article was originally published on