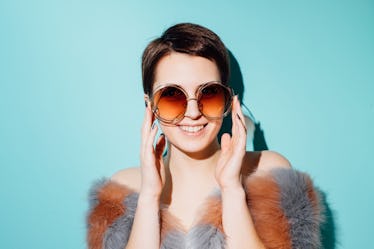 8 Times You Should Be Honest With Yourself To Live Your Happiest Life
Truth or dare? In this scenario, let's pick truth. Since day one, you've probably been told that being honest is essential in this world. You started practicing with pinky promises, and confessing to your siblings that you ate the last chocolate pudding. Now, you're a grown-up and trying not to beat around the bush. You've discovered that life can come with its grey areas, but that telling the truth is still in your best interest. Embracing the times you should be honest with yourself will actually help you live your happiest life.
Talk to your friend who's always blunt — why is she that way? Well, she probably figured out that sugarcoating is sweet and all, but honesty is always the best policy. Getting to the point tends to waste a lot less time and energy, even though it hurts sometimes. (Delivery is everything on this one.) But, you shouldn't just preach the truth to your besties and call it a day. Being honest with yourself is essential, and also takes some practice.
When was the last time you had a conversation with your gut? Your inner compass will speak to you loud and clear, so listen up! Sure, it would be easy to swallow those truths, and keep on keepin' on. Let's pick "dare," then: I dare you to be honest with yourself in these eight times, and live your happiest life.