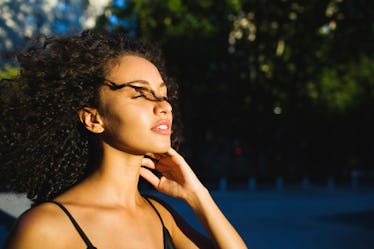 8 Obstacles You're Unknowingly Creating For Yourself In Your 20s That Hold You Back
Girl, you're getting in your own way. You might be creating problems for yourself, and life feels pretty hard because of it. Yes, sometimes, life just doesn't work out the way you planned. You'll do everything right, and somehow still get the wrong outcome. But, at least you gave it a solid try — that's the part that really matters. Truth is, the obstacles you create for yourself in your 20s are keeping you from even taking those chances in the first place. You really should leave them behind so you can live your best life.
Think of life as a game of basketball: There are a bunch of different players, and sometimes you get passed the ball. In that moment, you can decide what to do with it. You could dribble through someone's legs and take a shot, or start aiming directly for the opposing player who's going to give you the most trouble. Now, in this scenario, it seems pretty simple, right? (You take your shot and score a basket for your team, duh!) Well, what if I told you, you're headed straight for the defense on the other team — because every time you create an obstacle for yourself, that's exactly what you're doing.
You're running straight into your fears, doubts, and stresses, and letting them take charge. The last time I checked, this is your life to live, so don't give those things the steering wheel. Eight obstacles, one you. Go!