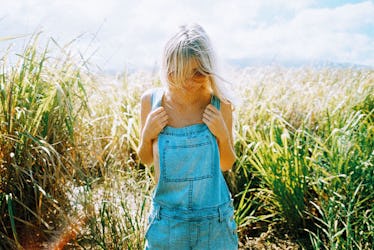 7 Things You Can't Control In Life, So Learn To Let Go As Soon As Possible
Some things in life are out of your control. You may run into people you don't get along with at a party, or have to wait forever in line for a cup of coffee. A flight might get canceled at least once in your lifetime, and you have to trust that fate will find your soulmate. You'd rather know exactly how a situation is going to play out, rather than seeing what happens later on. The things you can't control in life can seriously disrupt your peace of mind, though. Learn how to let go of them as soon as possible.
Your new favorite phrase should be, "It is what it is." This line tells the world that you've accepted the current situation in its entirety, and are ready to move on. You're leaving behind your worries and stresses for a simpler option, and not wasting your energy on something that wasn't ever in your hands. Let me tell you: The second you make this shift, you'll find a whole lot of happiness and be a bit more positive, too.
The only thing you have control over is yourself. You can take charge of your decisions, attitude, and reactions — but that's about it. Figuring out other people's problems, or every part of a conversation will be exhausting after a while. So, pinky promise me that you'll learn to let go of these seven things in life, purely because they're not in your control.