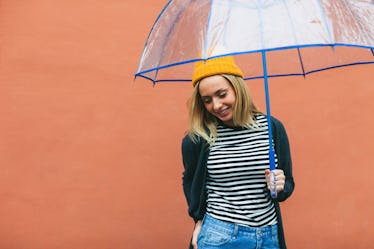 7 Unique Things To Do On Vacation When It Rains To Make The Most Of Your Money
When it comes to vacation, rain might be one of the worst things that could happen. We often spend weeks or months planning a vacation, so the thought of rain is absolutely devastating. After you invested so much time and money into the ideal trip, it's natural to hope that everything goes perfectly. Let's just say that the weather has the ability to make or break your trip. Unfortunately, you can't control the weather, but you can control your response to a rainy day. Here are some things to do on vacation when it rains, because you can still make the most of your trip.
In an ideal world, the sun would be shining every single day of your vacation. You would spend your days strolling in the park or lounging in the beach with a fruity beverage in hand. You can't always predict the weather, so what happens when it begins to rain? Do you cancel your trip or do you go forward with hopes to make the best of your vacation? Thankfully, there's no need to cancel. You may have to swap the swimsuit for a pair of jeans, but there are still plenty of things for you to do on a rainy day. Whether you choose to head to the museum or go bar hopping, these things will help you make the most of some sour weather.