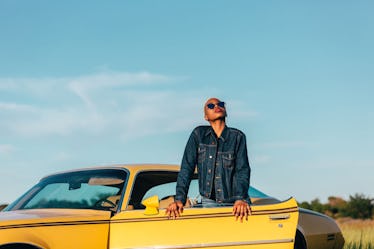 Epic Road Trips To Take In The U.S. Before You Even Think About Going Abroad
If you haven't taken an all-American road trip, then what are you waiting for? This should be at the top of your bucket list, because there is so much to be explored. You could spend weeks cruising the highways of Texas or you could journey along the West Coast to see if it's really the best coast. Either way, there is so much to experience across this great country before scratching the surface. If you need some inspiration, then the best road trips to take in the United States will do the job.
It's so easy to overlook your own backyard when you're searching for travel destinations. You may normally have a strong desire to flock to tropical destinations, but the grass isn't always greener on the other side. Think of all of the destinations you have yet to visit right here in the United States. There is plenty to be discovered.
While flying to your destination might seem easier, a road trip will give you complete freedom to discover the best that an area has to offer, and you'll have total control of your itinerary. You can go off the beaten path and be as spontaneous as you'd like, so consider road tripping these places before you book a flight outside of the United States.