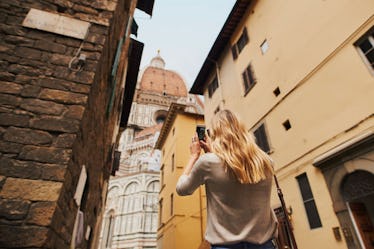 The 7 Stages Of Living In Another Country For The First Time
Living in a different part of the world is quite possibly the most enriching thing you'll experience in your lifetime. Yes, hopping on planes and continuously traveling around the globe always seems like a dream, but in my opinion, the adventure becomes a bit more interesting when you get to actually stay somewhere for a while. To me, studying abroad was my experience with living in another country for the first time. Spending four months in Italy was beautiful, and I'd live there again in a heartbeat.
I had to go through some stages to get adjusted. All of that pasta and wine completely made up for it, though (and don't even get me started on the pizza). The difference between being there for an entire semester versus just a vacation, was that I got to know the people and the best local spots to eat or catch a sunset. You could scroll through Pinterest or watch travel vlogs for hours to get the scoop on these sort of things before you go, but nothing compares to finding them for yourself.
One day, I'd love to live abroad again and put roots in maybe a new place. Being able to call a city beyond the borders of your country "home" is an amazing feeling, and every true traveler will have it on their bucket list. You can be prepared to face these seven stages, and all of the beauty that comes with them.