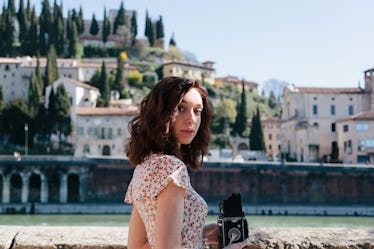 The Bucket List Goals Only The True Traveler Will Make Happen This Summer
Been there, done that. At least that's what you'd like to be able to say, right? If you're anything like me, being in your 20s has meant creating a bucket list that seems a bit unattainable. You want to see everything this world has to offer, and can't settle for anything less. One day, you want to say you've been to Thailand, and gone to every single national park in the United States. Checking some things off is going to be a must this summer, because your wanderlust just can't wait any longer. Only the legit traveler will make these bucket list goals happen, though. It's the most beautiful season of the year, and living out of a suitcase is about to be the norm.
If you're head over heels in love with traveling, you've likely already planned some trips, or gone on an adventure this year. You spent spring break exploring Europe with your crew, or gathered your girls up for a day of hiking on the nearby trails. There's just always something to do, in your personal opinion, and you wouldn't dare waste a second of your time being bored.
This summer, you'll jet-set to faraway lands, and will probably make a few new friends who live in different countries along the way. To your girls, you are always hopping on planes and showing off the Sagittarius in you. You'll make these seven things happen this summer, just because you're true about traveling.