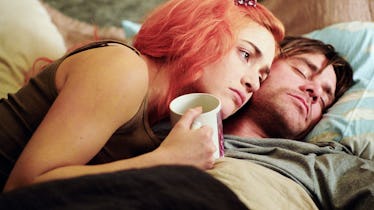 8 Movies That Teach Valuable Relationship Lessons, So Take Notes
Focus Features
There is a multitude of reasons why you might choose to fire up your streaming service of choice and watch a romantic movie — like purely for entertainment's sake or a distraction from the perils of your own love life. But what about for educational purposes? There are so many movies that teach us valuable relationship lessons, and TBH, it's a lot easier to watch fictional characters figure this stuff out than to learn the hard way.
Without a doubt, love is one of the most common themes woven into films across a range of genres. From comedies and crime dramas to action flicks and thrillers, most movies involve some kind of romance to a certain degree. No film would be complete without conflict, and it's surprisingly rewarding to observe the characters as they grapple with their romantic pursuits and relationship challenges. Not only are you kept on the edge of your seat, wondering whether your favorite characters will end up together in the end, but you are also privy to some life-changing takeaways when it comes to matters of the heart.
Who knew you could gain so much wisdom from watching a fictional story unfold? If you're looking to up your relationship game, be sure to add these romantic movies to your queue stat.