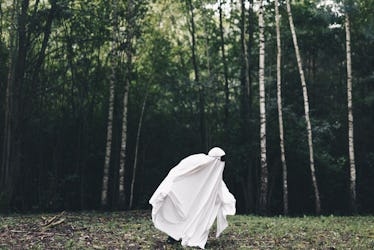 8 Memes About Ghosting That Prove You're Not The Only One Who's Been Left In The Dark
There's no way to sugarcoat it folks: Getting ghosted is one of the worst things ever. I would even argue that getting ghosted by someone you were really vibing with can be worse than breaking up. At least when you've decided to call it quits with someone, you have an idea of why things didn't work out. (Aka, closure.) Unfortunately, when a potential new bae disappears into thin air just when you were getting your hopes up, the confusion can be agonizing. That's why these memes about ghosting are too real.
The sad truth is that ghosting has become a pretty normal part of dating culture. It's like, why can't ghosters just pony up and send a wishy-washy text about how they "aren't looking for something serious" but are "still down to hang" like the rest of us? I mean, to be fair, most of us have also been on the other side of things — when the thought of cutting someone loose just seems so daunting, and after a certain amount of time has passed, having a breakup convo just seems agonizingly redundant. Thankfully, there are endless amounts of memes on the topic of ghosting that are here to dry our collective tears of rejection.