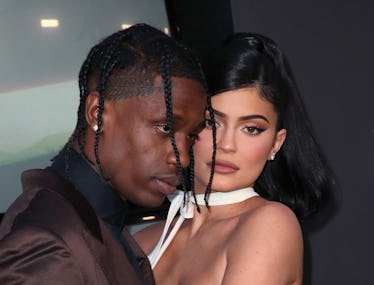 8 Pairs Of Celebrities That Surprisingly Chose To Quarantine Together
David Livingston/WireImage/Getty Images
When it comes to picking a quarantine buddy, you have to be strategic. If you're only going to be hanging out with a few folks for the foreseeable future — all while taking precautions for your health, cooking up a storm, and conducting your entire life over Zoom — you want to choose your people wisely. A lot of the celebrity pairs quarantining together are expected; for example, Dax Shepard and Kristen Bell are married with kids, as are Chrissy Teigen and John Legend, so it makes sense that they'd be quarantining together.
But some of the celebrity pairs quarantining together aren't quite as expected. Like, for example, Demi Moore and Bruce Willis haven't been married for 20 years and, moreover, Bruce has moved on with a new marriage to a new wife he shares two children with. And yet he's in quarantine with Demi. Another surprising one? The world only recently found out Ariana Grande was reportedly dating real estate agent Dalton Gomez, and now some stealthy fans believe they have proof that the couple has decided to take things to the next level by choosing to quarantine together.
Read below for all the deets on the couples mentioned above and some more surprising quarantine duos.