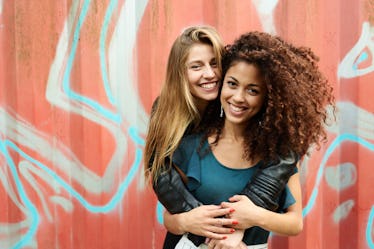 7 Things You Can Always Count On Your Cousins For, When They're Your Best Friends
Let's talk cousins. As Taylor Swift said in "22," we're really feeling "happy, free, confused, and lonely at the same time." One day we feel like we finally have this whole adulting thing figured out, and the next we're wondering how we ever made it this far. But, what we often forget is that we've never really been alone. We've gotten by with a lot of help from our friends, and our favorite family members. And our cousins are the ones who will forever be there when we continue to need them the most. There are some things you count on your cousins for more than anyone else, and it's because they're basically you're best friends.
We're always feeling lucky for the ones in our families who are always there. They're the people in our lives who we didn't get to choose, but still love us hard. They're the kids we grew up with, and who stuck around even through the awkward phase. (Seriously, that was rough.)
Making memories and facing all those family events are so much better when we have them by our side. At one point, you all rocked the kids' table and now you're taking trips together and shaking up new surroundings, too. Yeah, you and your cousins probably caused some trouble back in the day, but you have your sights set on the present and the future now. You're feeling lucky that you can count on them for these seven things, in particular.