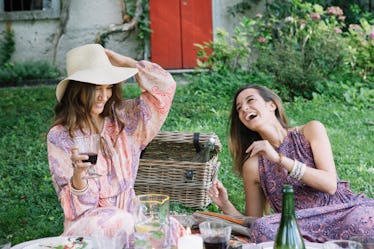 Why You Feel So Much Closer To Your Cousins Once You Reach Your 20s
Between driving both all of your parents nuts and hanging out with your grandparents, you and your cousins made childhood that much more sweet. When you grow up with your cousins, they're like BFFs you share a bloodline with, and they're privy to so much about what makes you, you. In your 20s, being close to your cousins comes in handy in so many ways.
They're tight enough with you to be there for you always, yet they're still embedded with that platonic vibe. It's almost like your cousins bring an entire new meaning to family friend. They're your family, but they can turn into a friend, if you need them. And we are so here for their naturally dynamic demeanor that gives us that sweet feeling of security that can only come from people you're close with.
In your 20s, you're embarking on a long journey toward self-discovery. You want to know who you are and how you got there. Your cousins couldn't be a more perfect companion to have during this confusing period. So, if you kissed your teenage years goodbye, but weren't leaving without your cousins by your side, there are a few reasons why you are going to feel so much closer to them in this next decade of life.