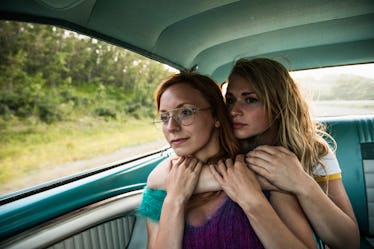 When You'd Do Anything For Your Cousin, These 5 Things Are So True
The relationship you have with your cousin is so special. She's one of your first friends and easily your soul sister by heart. Your family actually is her family, and she loves them just as much. You rely on your cousin like you would any other best friend — she's your confidant, your backbone, and your cheer team on the sidelines, all in one. Sometimes in life, you just get lucky. In this case, lucky enough that your cousin happens to be one of your closest friends (because that's definitely not how it always is). Sure, there were factors in place — you're close in age, similar in nature, and you complement one another like peanut butter and jelly. You also put in the work to make your relationship great — and that's why you'd do anything for your cousin.
There are a million things to love about her, for starters. Honestly, you can't choose what really made you as close as you are. But when you're as close as the two of you are, you really don't need many reasons to help her out when she needs something. That's what you're there for, after all. But if you were to name a few, these five reasons would top your list.