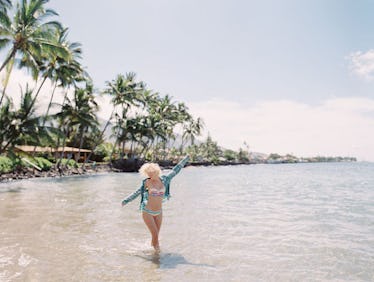 Your Life Begins Once You Make These 7 Promises To Yourself & Stick To Them
By now, you've probably heard the iconic Neale Donald Walsch quote, "Life begins at the end of your comfort zone." Sure, there's a lot of truth to that, but I also like to believe that your life truly starts when you make some promises to yourself. So often you may tell yourself you're going to follow your dreams or even just wake up a bit earlier in the morning, and never follow through. It's like those New Year's resolutions that seemingly never make it past January. These promises to make to yourself are ones you should stick to, though.
You need to believe that you have everything you need to live a happy and successful life right inside of you, and that starts with a little bit of trust. Since the days of first grade, you pinky promised your friends to share chocolate pudding and always reveal your secret crushes. Why not propose that same kind of loyalty to yourself?
Truth is, when you dedicate yourself to traveling more, or being a good friend, you feel a whole lot better. Suddenly, you're not just daydreaming about what could be, and choosing to experience every single adventure. It's not necessarily about throwing yourself into what makes you uncomfortable or a little uneasy; it's simply making these seven promises (along with a few others), and sticking to them so that life can begin.