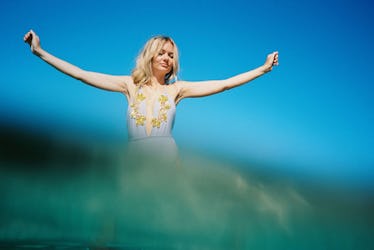 If You're Afraid To Take These 7 Risks, Don't Complain You're Bored With Your 20s
Life is for living, not just existing. You've probably been spending your days as a 20-something planning for the next best thing. You might be going to college or just graduated and are attempting to figure it all out. You're carefully making decisions and are wondering if you took the right path. Making mistakes may not seem like an option, but I'm here to say there are risks to take in your 20s that will ensure you're living your best decade.
Seriously, don't be scared of slipping up. You're only human, and are bound to try and fail a thousand times before you truly succeed. That's what makes the story of your life so sweet. You may get rejected from a crush, or trip on the sidewalk on your way to work and spill coffee everywhere. Learning to see the bright side in those situations is key. You'll find comfort in the fact that at least you put yourself out there and didn't have to ask, "What if?"
You're basically an adult now. (The struggle can be so real, I know.) So, you've been through enough life to know that your gut knows best and how to make smart decisions. Your life may be totally awesome right now, and if so, keep going. You may not need to take these seven risks to live your best life, but they will surely help.