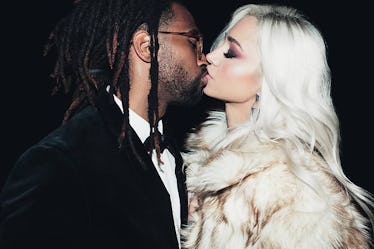 6 Sexy Date Ideas That'll Get You In The Mood & Ready For A Steamy Night
Whether you're in a long-term relationship or you just started dating, planning a sexy date is a great way to get some erotic energy flowing between you and bae. The best part about going on a date that really turns you on is that it might inspire you both to try some new things in the bedroom, which can definitely amp up the fire between the sheets. If you and bae need some spiciness to re-ignite the passion, or you're just looking for a fun way to spend a weekend night, sexy date ideas that'll get you in the mood will most certainly come in handy.
It's also worth acknowledging that for some people, getting in the mood for sex isn't something that happens instantly. Daily stressors can have a huge effect on libido, so if being around your partner doesn't immediately get you in the mood, you're not alone. Fortunately, there are a ton of creative activities that can set the stage for some epic TLC. And the truth is that the activity doesn't always have to have a sexual element. Even just doing something relaxing or fun can present the opportunity to bond with your bae and turn you on. If you're in need of some inspo, here are some saucy date ideas that will have you and your lover in bed in no time.