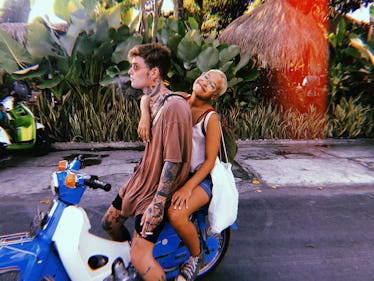 6 Red Flags Someone's Not Interested In Dating You, So Thank U, Next
While dating can be incredibly thrilling, the uncertainty of not knowing exactly what the person you're interested in is thinking or looking for can be overwhelming, and at times, disheartening. If you're like me and would rather know how someone feels sooner rather than later, look no further. There are several red flags someone's not interested in dating you that are easy to spot early on, in order to ensure you don't get too invested in someone who's not looking for the same things you are.
While finding out that cutie you're into doesn't exactly feel the same way might be a serious let-down, it's important to remember that there are plenty of fish in the sea. Recognize "that [them not being interested is] just creating space for the person that is right for you, and in a weird way, the rejection is protection," intuitive dating coach and author of The Dating Mirror: Trust Again, Love Again, Diana Dorell, tells Elite Daily. So, if you're wondering how someone feels about moving forward with you, but you're not totally ready to ask directly (because, same), try to keep an eye out for these six red flags. And if they're not interested in you, then thank you, next!