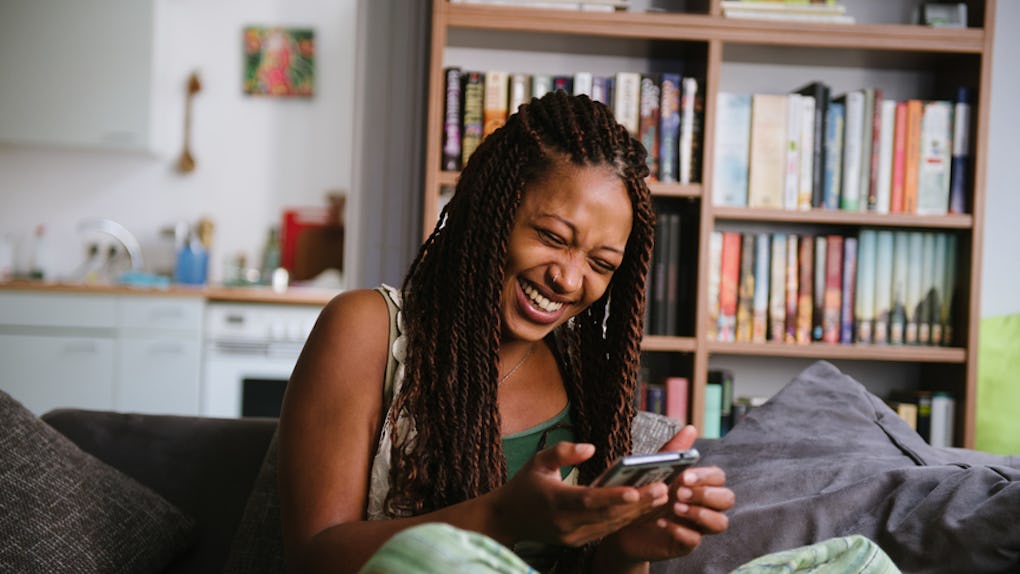 STOCKSY / URS SIEDENTOP & CO
6 April Fools' Texts For Your Boyfriend Or Girlfriend That Will Prank Them So Hard
Love it or hate it, April Fools' Day is almost here. People will inevitably pull elaborate pranks on people they genuinely like that will go either medium-well or terribly. (I'm not an April Fools' enthusiast. Can you tell?) A successful prank typically requires some acting skills. You don't need to go full Meryl, but it is hard for most of us plebes not to smirk thinking about that fake cockroach we put in the shower. That's why April Fools' texts for your boyfriend or girlfriend instead are the ultimate hack if you really feel the need to be a little bit of a monster this Easter.
That's right, April Fools' Day falls on Easter this year. Jesus and tricks! How lovely! And while yes, you could put something that resembles a turd in a plastic Easter egg for your partner to find on your egg hunt, chances are you're not actually having an egg hunt because you're adults. Why not stick to texts?
Texting is super convenient, super cheap, and super something you do with your partner every day. Plus, it's really easy to lie over text. (Hello and welcome to the reason we have wildly rampant hookup culture in 2018!) If you want to April Fool the person you love most because somehow you think they'll enjoy your mischief and not be annoyed by it, here are six April's Fools' texts to send that I deem more silly than mean.