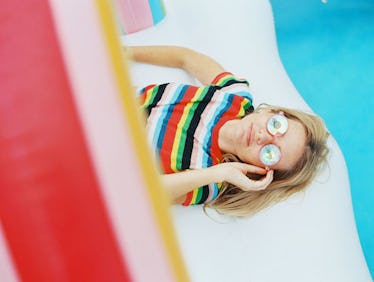 5 New Year's Resolutions For College Students Who Want To Make This The Best Year Yet
Let's talk about next year. Normally, I wouldn't encourage focusing on the future and making concrete plans for the months ahead. You just can't control life that way, and don't know what opportunities are waiting for you. But, with 2019 right around the corner, it's time to start making some goals for yourself. So, consider these New Year's resolutions for 2019 for college students who want to live life to its absolute fullest. That's you, right?
First things first: The key to making resolutions and sticking to them is ditching that "all or nothing" attitude. There will be days when you don't complete your task or feel like you're making progress. That's OK, assuming you try your best again tomorrow.
You also want to make sure that the resolutions you're setting for yourself are attainable. As great as it would be to travel every day out of the year, or save $10,000 by midterms, it's just not realistic. Set yourself up for success, while challenging yourself to goals that will create good change. Giving yourself the proper time is essential.
By this time next year, you might turn your passion into your paycheck or check something new off your bucket list. To live your #bestlife as a college student, these are five resolutions that you should make for 2019.