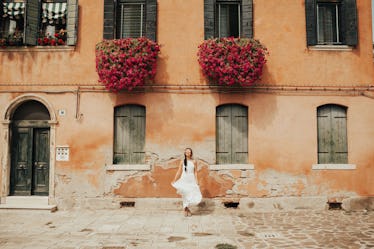 9 Resolutions To Make If You Want To Feel Like A Real Adult In 2019
What are your hopes and dreams for the new year? Personally, I want to find balance in my life. I want to be more open about my opinions and get enough sleep, so that waking up feels easier — you know, typical things that an adult would do. For some, being an "adult" means paying your bills on time and having a designated day for cleaning and going grocery shopping. Don't get me wrong: Rent checks and keeping your fridge stocked are part of adulting, too. But, you need resolutions to make for 2019 to feel more like an adult that aren't as obvious as waking up before noon and making your bed.
These are the resolutions that will help you become an adult and the best version of yourself. They'll make you reflect on your life thus far, and make changes where you see fit. When all is said and done, you'll be motivated and truly prepared to move forward with your dreams.
Up until now, you may have been ignoring these changes because they've felt too hard. I mean, how are you supposed to cut out every single piece of drama or leave your worries behind? You're not. In fact, leave behind that "all or nothing" attitude before you even start working on these nine resolutions.