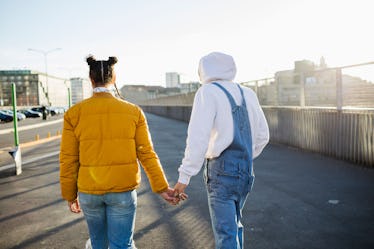 4 Signs You Could Do Better Than Marry Your Soulmate, Because Forever Is A Long Time
As an avid dater, initial chemistry can feel pretty promising, especially if you were raised on rom-coms and fairy tale love stories. It's totally understandable to have your sights set on a potential soulmate and think that's the end-all, be-all. However, that may not be the best way to determine whether you're actually compatible with someone. Believe it or not, it's possible you could do better than marry your soulmate. If you're looking for a person that's marriage material, you might assume this means fireworks or love at first sight. But if you're intent on finding a life partner or even just a healthy long-term relationship, you might be better off seeking a match based on other qualities and attributes aside from just good chemistry.
Physical attraction, lust, and a deep feeling of love might make you think you've found your forever person. While these things certainly don't hurt when it comes to relationships, there might be more reliable indications of a compatible partner. Pepper Schwartz, Ph.D., author of Finding Your Perfect Match: 8 Keys to Finding Lasting Love Through True Compatibility, offers a practical perspective about finding the one.
Here are four signs you could do better than marry your soulmate.