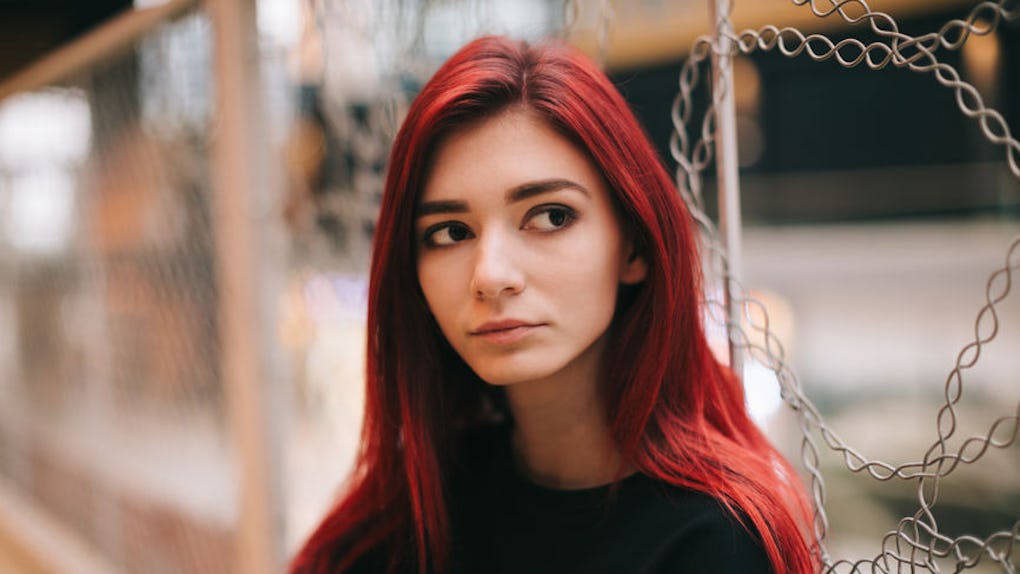 Alexey Kuzma/Stocksy
4 Red Flags Your Partner Talks To You In An Unhealthy Way & How To Handle It
Most of the time you spend with your partner is probably going to involve some form of communication. Whether you're trying to get your joint schedule for the week solidified, or you're having intense conversations about things going on in your relationship — how you and your partner talk to each other can make a big difference in the way your partnership plays out in the long run. That's why knowing how to spot the red flags your partner talks to you in an unhealthy way is crucial.
Having differing communication styles is part of what makes talking with different people so interesting. Since opposites often attract, it's likely that you could end up dating someone who doesn't have the same communication style as you do. Maybe you're super outgoing and they're a bit more shy when it comes to voicing opinions or working through conflict. Luckily, it's totally possible to make sure both voices are being heard. Once you've established whether or not communication is a problem in your relationship, it's important to tread carefully when broaching the subject with your SO.
"Try not to accuse or blame your partner, as that will only confound your efforts to establish a healthy flow of communication," NYC relationship expert and love coach Susan Winter tells Elite Daily. "Rather, seek to inform them of how their style of communication is affecting you."