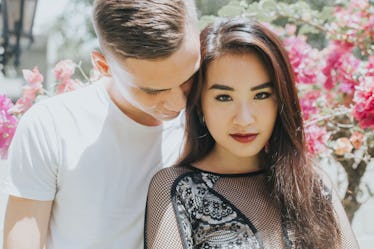 3 Reasons Taking A Break Over The Summer Isn't The Right Move For You
Indeed, there are plenty of valid reasons why a couple might opt to take a break during the summer. But let's be clear: a summer break is not for everyone. Sure, the warm weather may have some fantasizing about a hot summer fling, or feeling envious of their single friends' ability to indulge in every spontaneous wanderlust whim with zero f*cks given. But there are also reasons why taking a break over the summer isn't the right move. And understanding those reasons can help you to make smarter decisions that benefit your bond.
First, let's dive into some legitimate justifications for a summer break. If you and your boo have been stuck in a nonstop cycle of arguing over the same thing, and you both honestly feel that taking some space will give you the clarity you need to figure out how you can both strike a compromise and do your part to resolve this conflict, then a break may make sense. However, you need to both be clear on why you're taking a break, as well as committed to making a change once you reunite. Or, if you're fresh off a breakup and feel things may be getting too serious with your new bae too fast, you may want to use the summer (or part of it) to cool things off and figure out what you want before getting in too deep.
But there are plenty of reasons why a summer break may not be the best idea for you, too. Here are a few that experts say you should consider before making any hasty decisions to press pause.