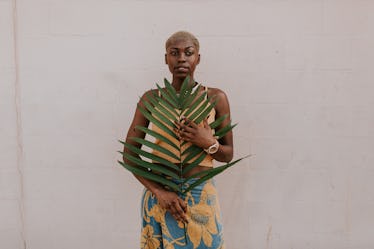 3 Signs You Should Take A Summer Break From Your Relationship
After a long cold winter and an unpredictable spring (shout out to Gemini season), sunny summer can be a time to really think about what makes you happy. No matter how long you've been seeing someone, if there seasons are changing and you're not sure where you head is at, it's natural to wonder if you and your boo should take a break from your relationship this summer.
According to Dr. Gary Brown, a couples therapist in Los Angeles, the sunny weeks of summer can be a great time to see how you're feeling and take some space for yourself. "You can spend more active time outdoors with friends. Perhaps meet new people. If you and your partner agree, maybe even hook up or actively date others," Dr. Brown tells Elite Daily. "One of the obvious benefits of taking a break is that it gives each of you an opportunity to reassess not only the importance (or lack) of your relationship. Spending some time apart, helps bring in some perspective."
Of course, regardless of the season if you're feeling like you need a break from your relationship, Dr. Brown shares three signs that it might be time for you to take some time for yourself.