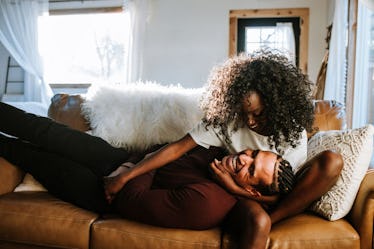 How To Reignite The Spark In Your Relationship, According To 13 Women Who've Been There
Even if your relationship started off as hot and heavy, it's nearly impossible to maintain the level of passion you had with your partner in the beginning throughout the entirety of a long-term relationship. So, what are you supposed to do when you hit one of those inevitable lulls? You read this article, that's what! In a recent Reddit AskWomen thread, ladies shared their best tips from firsthand experience on how to reignite the spark in your relationship.
Read along and take note.