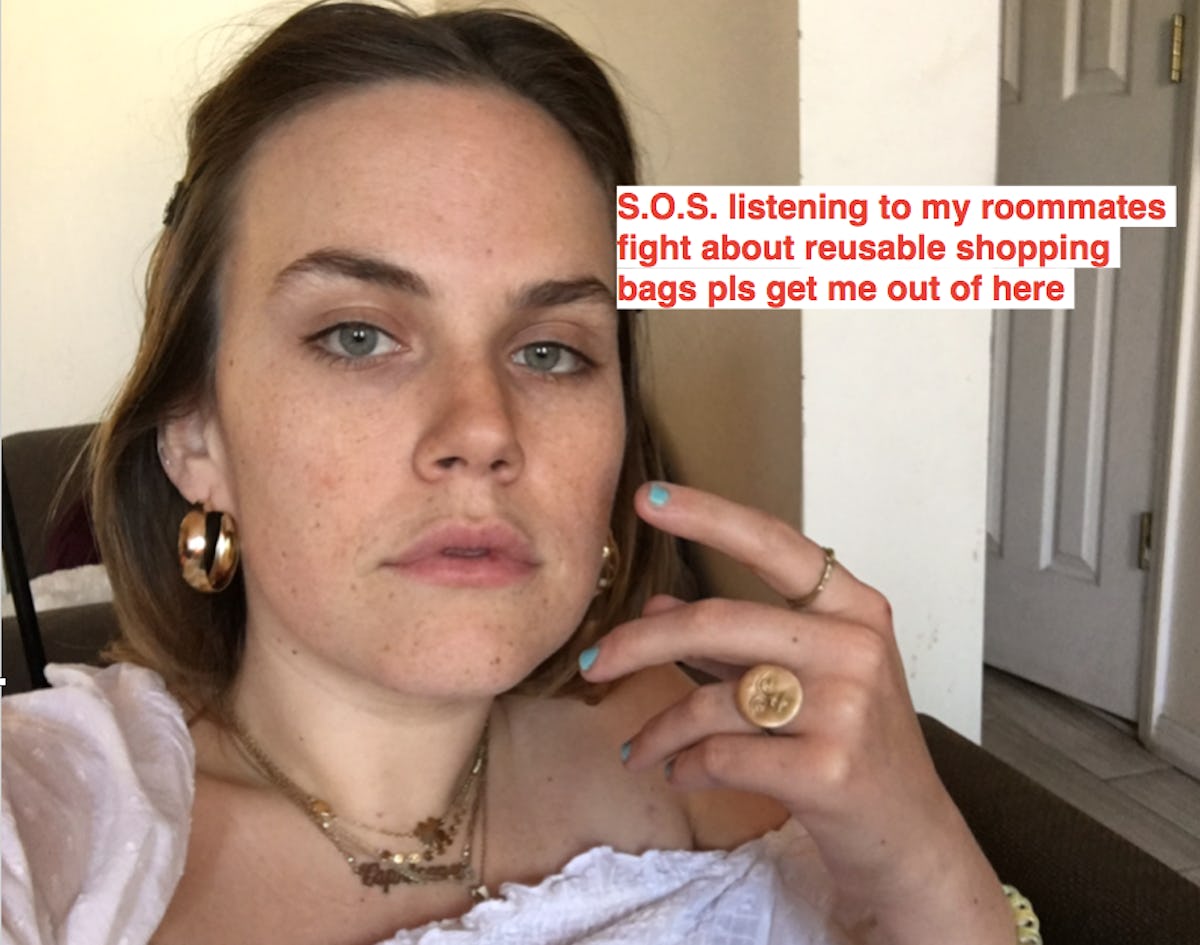 16 Chill Snapchats To Send Your Crush If You Want To See Them Tonight
Courtesy of Griffin Wynne
If texting your crush has replaced writing them love letters, perhaps Snapchatting them is the virtual equivalent of sending a postcard. It's a quick picture, sometimes marking a specific location, with only enough room for a short message. Whether you geotag your location or write a quippy one-liner, Snapchatting your crush can be the perfect mix of flirty and funny. Of course, if you're not sure what you want to say, but you're super sure that you want to hang — knowing some chill Snapchats to send if you want to see your crush tonight can be an easy way to start a conversation.
If a picture is worth a thousand words, consider a Snapchat worth a million. With captions, stickers, and filters, Snapchat lets you express yourself to your crush visually and verbally. And if you're in the early stages of flirting with a new potential boo, here is the #chill #snapchat #inspo you never knew you needed.
From dollar oysters to face masks to casually-on-purpose hitting up their favorite bougie coffee spot, I literally just went through all the pics I've sent to my crushes recently, so I could give you 16 Snapchat ideas to send your crushes. You're welcome.