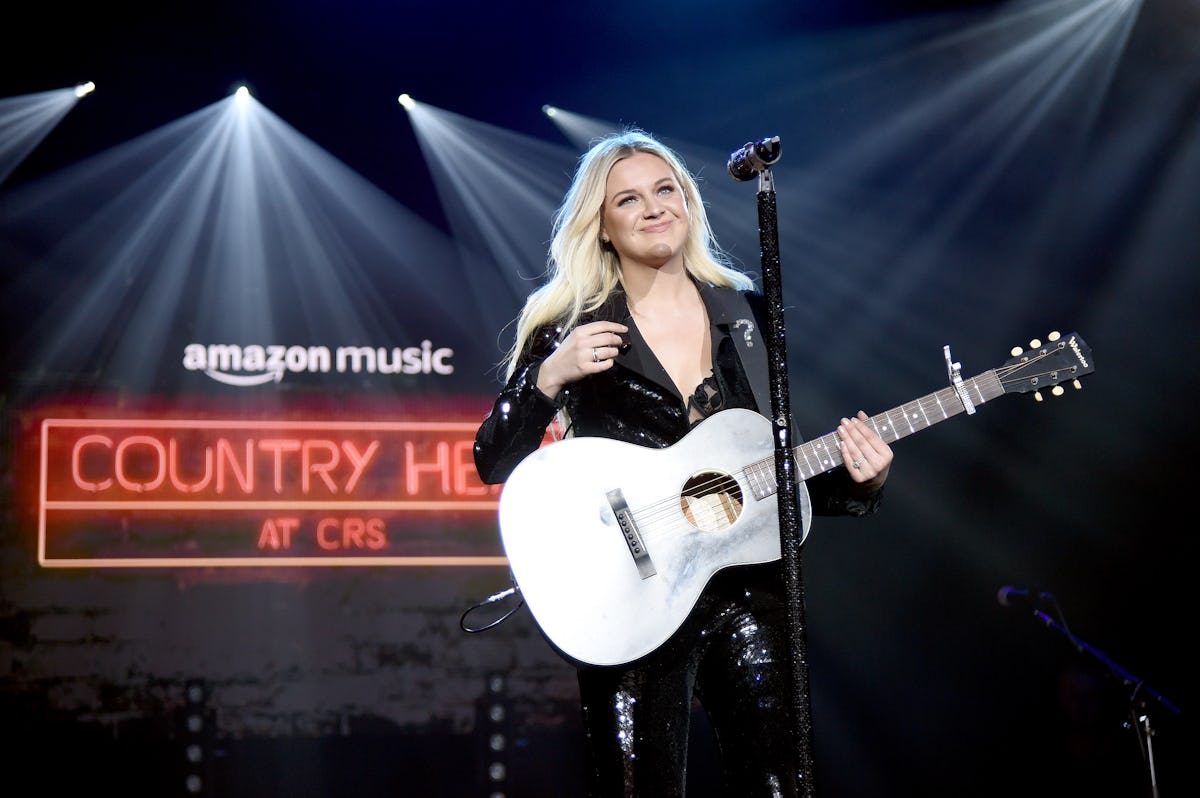 14 Country Songs About Love That'll Bring Out Your Hopeless Romantic
John Shearer/Getty Images Entertainment/Getty Images
Without a doubt, country artists have a special knack for writing and singing about matters of the heart. Whether it's a crushing ballad about the one that got away, or an uptempo tribute to the rush of a new romance, there's something about this genre that really captures the magic of love. Maybe it's the heartfelt storytelling in the lyrics, the smoky vocals, or the warm sound of the guitar — either way, there are certain country songs about love that will make you melt right on the spot.
To try and round up every great country song about love would be next to impossible. There are the timeless classics, like Lady A's "I Run To You", Taylor Swift's "Love Story," and Carrie Underwood's "Because You Love Me," and then there are the modern hits, like Jason Aldean's "You Make It Easy" and Maren Morris' "The Bones." But in recent years, there's been a slew of new songs that delve into all of the beautiful emotions and experiences that come with falling in love. Best of all, some of them were written and performed by real-life country couples — and others were inspired by real love stories.
So, when you're looking to indulge your inner hopeless romantic, pour yourself a glass of whiskey, fire up your streaming service of choice, and blast these unapologetically sappy songs on repeat.