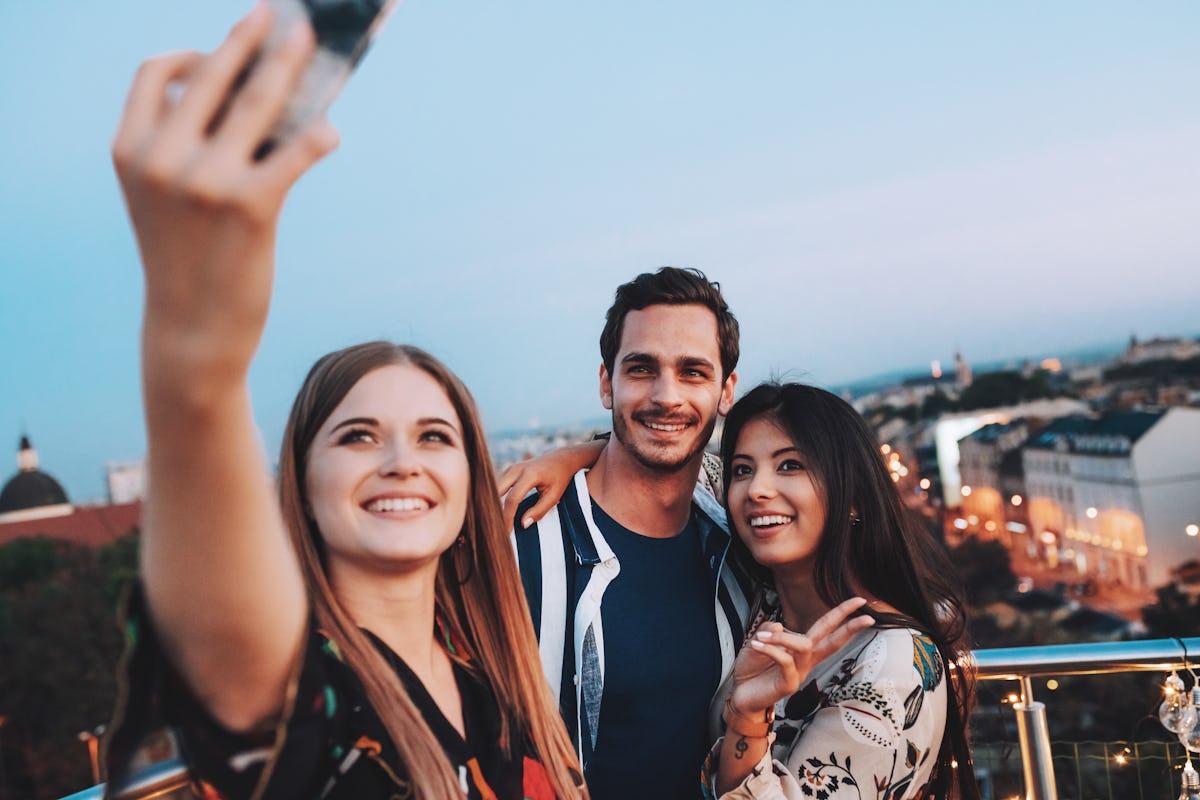 Try These 10 IG Story Filters The Next Time You Take A #Selfie
Nikada/E+/Getty Images
If you're being honest, you spend a lot of time on social media. It's hard not to, especially if you're hanging out at home, or just heard about the latest and greatest feature. Right now, the hottest feature on Instagram is probably the filters and effects you can use in stories, including some of the best Instagram story filters for selfies.
These filters aren't like the hilarious ones that tell you who your cartoon parents would be, or one that puts a pizza crown on top of your head. They're not inspired by your favorite celebrities like Billie Eilish, Beyoncé, or Taylor Swift, either. (Although, those effects can be really fun to use.)
These story effects will make your face #glow by balancing out the lighting in your room or adding a touch of grain to your looks and loving glares. After you share a selfie to your story with one of these filters applied, you'll probably have followers swarming to your DMs.
They'll want to know how you found that glorious effect, or give you a nice compliment like, "You look so good today," or "Beautiful!" TBH, you don't need a story filter to look beautiful, but these 10 will be fun to mess around with when you're taking your next selfie.