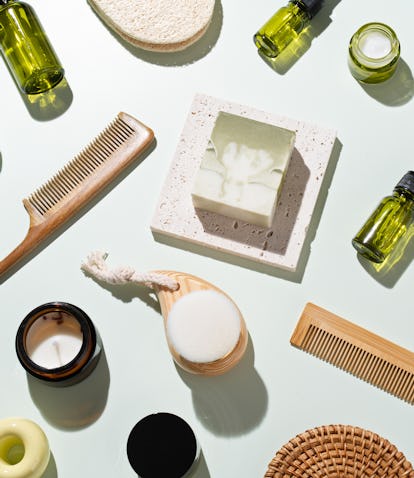 6 TikTok Skin Care Hacks That'll Low-Key Blow Your Mind
I need to try every single one.
MirageC/Moment/Getty Images
While it likely already takes up most of your day, TikTok' is so much more than funny videos and dance trends. There are so many beauty and skin care tips and tricks on the app, which means nothing is holding you back from getting the skin of your dreams. All you have to do is try out these TikTok skin care hacks, see what works for you, and enjoy your healthy skin to the fullest.
There are so many different parts of skin care that can be tricky to deal with. I've struggled with dark circles and oil deposits for so long, and no product or routine has been a full solution to either issue. That is, until I found the skin care side of TikTok. There, beauty gurus of all levels come together to share tips for problems I didn't even know I could solve. And, the best thing is that none of these hacks require you to totally change up your beauty routine or spend a fortune. At most, you may be adding a few minutes to your morning bathroom time, and the results are so worth it.
Naturally, it's always worth consulting with a dermatologist or aesthetician before diving headfirst into any trend you find on the internet. Once you've decided to shoot your shot, get ready to be glowing to your fullest with these TikTok skin care tips and tricks.
We only include products that have been independently selected by Elite Daily's editorial team. However, we may receive a portion of sales if you purchase a product through a link in this article.
TikTok to the rescue for all your skin struggles.